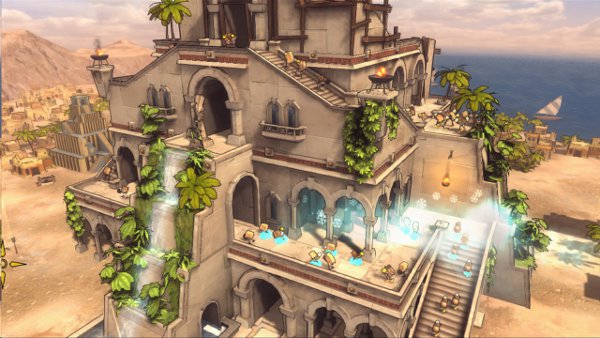 Ubisoft has announced the release dates of their new game Babel Rising, an updated and expanded version of the original iOS game, for the varying platforms. Set for release on the following dates for platforms:
June 13th for PSN and Xbox LIVE
June 14th for Android, iPad, iPhone, and iPod Touch as Babel Rising 3D
June 27th for Windows PC
But, unannounced yet for the Windows Phone 7 release, also as Babel Rising 3D.
For players that aren't so familiar with the story, some people, the Babylonians, got sort of high and mighty thinking they could just build a tower all the way to heaven, so God came and dealt out some divine retribution.  The game pits the player in the role of God as he uses a variety of powers to prevent the tower from being finished, including earthquakes, lightening, and floods.  Babel Rising will also feature motion controls for PSN and Xbox LIVE versions, with a trailer below showing off the Kinect.  Even more interesting, there will be multiplayer modes such as cooperative and competitive, so players can smite together or head-to-head.