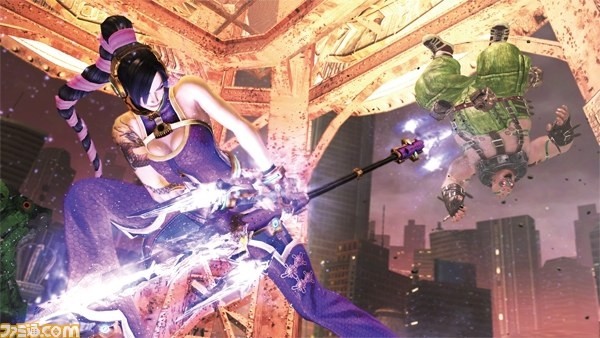 Over the past weeks various pieces of news, images and even gameplay footage has been released of the Japanese version of Anarchy Reigns, most of which you can see in the related articles below. However for every piece of information for the Japanese release it seemed strange that Sega in North America had absolutely zero to say about the game. In fact they've barely promoted the title at all in the United States.
It seems that there is good reason for this, because according to a development blog from Platinum Games the release date for Anarchy Reigns in North America and Europe has been changed to "TBC" which means To Be Confirmed. Despite this information, various retailers are still listing the original release date of July 3rd. The full blog posting can be seen below:
"Finally, we break the bad news about Anarchy Reigns US/EU release date – SEGA has decided to change the date to TBC. While our work on the game is finished, localized, and ready to go, as publisher, SEGA gets to make the final decision as to when it is released. The Japanese release date, however, remains unchanged for July 5, 2012."
Obviously it is strange that a fully finished product has been delayed indefinitely. We have reached out to Sega to see if they have anything to say about this newly revealed information.