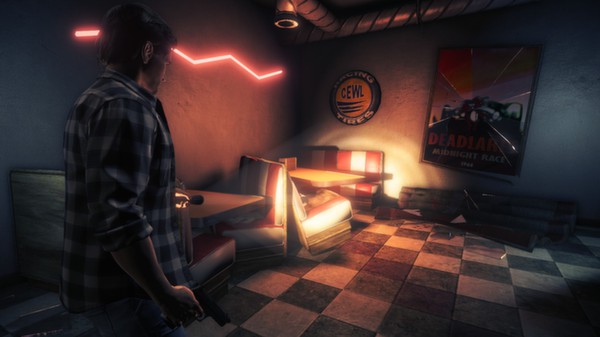 The action-adventure game featuring one of gamings better-known journalists is having a side-story introduced to the series. This chapter is going to be called Alan Wake's American Nightmare and will star the original character as he adventures through a twilight-zone inspired world where everything is stylistically altered into a more gritty setting.
To celebrate the upcoming title, both Steam and GOG will be selling the original title at 50% off it's price. Players who pre-order the American Nightmare game on these platforms will also receive a further 10% off their Alan Wake purchases. Players who purchase Alan Wake will also receive 15% off their purchase on American Nightmare.
The title unlocks on the 23rd of May, 2012, in just over a weeks time. be sure to check out the Steam page for more info.