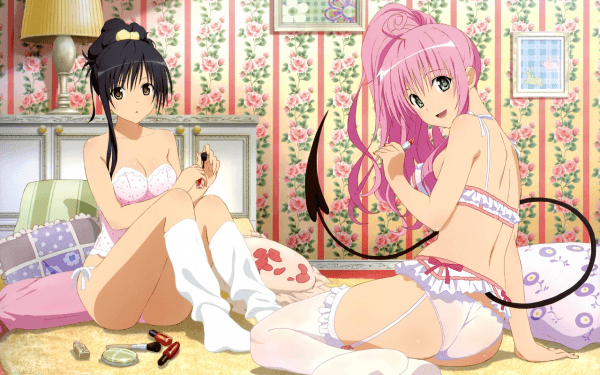 Ecchi fans, hold onto your pants as this news might just blow them off. Popular ecchi harem manga, To Love-Ru Darkness has been confirmed to be finally getting an anime adaptation. That's right To Love-Ru fans, you will finally be able to see all your favourite harem girls in all their jiggly animated glory.
The anime adaptation is said to be handled by Xebec, a studio with a lot of experience in this genre (Love Hina, anyone?). The anime has yet to be given a premiere date.
To Love-Ru Darkness is the sequel to the original To Love-Ru manga simply titled To Love-Ru. Both series revolve around an incredibly lucky young man, who finds himself surrounded by a harem of busty babes.
What do you think of To Love-Ru Darkness getting an anime adaptation? Let us know in the comments section below.
Source: Yaoran!