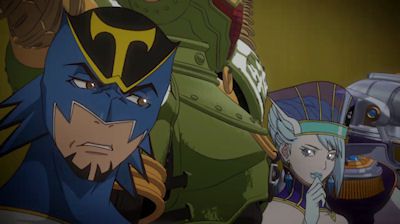 Andriasang has just reported that a video game adaptation of the recent popular manga/anime franchise, Tiger & Bunny, has just been confirmed. The game is being handled by Namco Bandai and will be for the PlayStation Portable.
The official title of the game is Tiger & Bunny On Air Jack, and has been described as a 'TV Show Action'. Players will be taking control of Wild Tiger and will follow the events of the anime. The game will recreate scenes from the anime and will be fully voiced.
The game is set to be released in Japan in the fall of 2012.