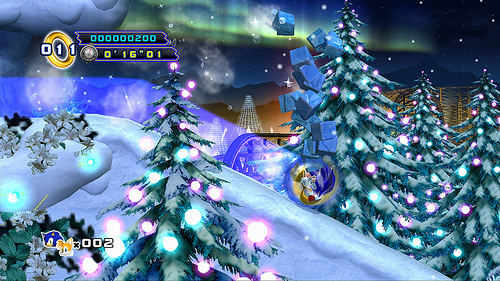 Some major details for Sonic the Hedgehog 4: Episode II have surfaced recently. First off the release date as been confirmed as the game is set to arrive on Xbox Live Arcade and PlayStation Network on May 16 2012, and it will be priced at 1200 Microsoft Points for Xbox Live Arcade and $14.99 for the PlayStation Network.
Gamers who have already purchased Sonic the Hedgehog 4: Episode I will be able to unlock a new episode called 'Episode Metal', where they can take control of Sonic's most famous rival, Metal Sonic.
You can see Metal Sonic in action in the images below.