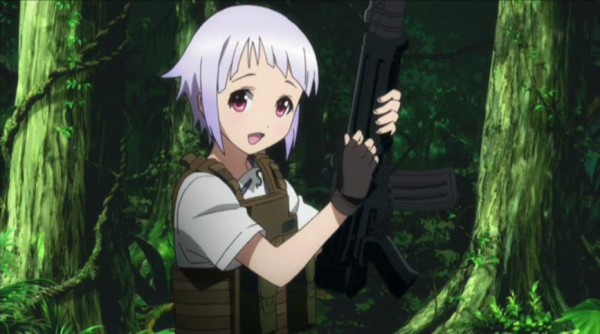 Sentai Filmworks had plenty to reveal this weekend at Anime Central, though only one of these reveals was something anime fans may have been expecting. Today Sentai Filmworks announced that they have acquired the Upotte!!, Cluster Edge and Hakuōki animes for release in North America.
For those who don't know, Upotte!! Just recently begun airing in Japan and follows the story of female students who possess amazing skill with guns… the only problem is these girls are all guns in human form! Cluster Edge on the other hand aired in 2005 and ran for 25 episodes. The story of Cluster Edge follows Agate Fluorite, a transfer student to a school where only elite families go to. However Agate has a unique power all of his own, a power to create miracles.
Also acquired today by Sentai was Hakuōki, a show that follows the historical group of samurai known as the Shinsengumi. The anime itself was aimed towards a female audience and Sentai Filmworks will be releasing the entirety of the series, including both seasons and the OVA set sometime in the future.