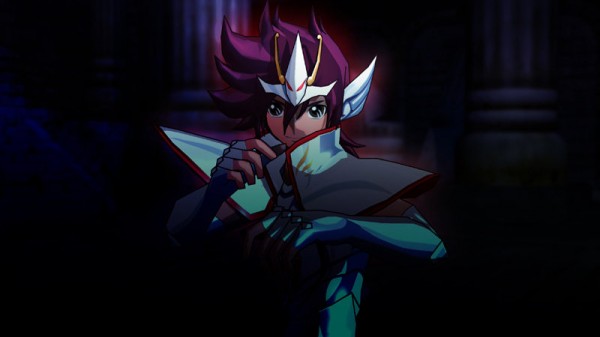 In the wake of the Saint Seiya Omega anime series premiere on April 1st, Namco Bandai Games have announced that the series will be getting a video game adaptation.
Namco Bandai did not elaborate on the game's platform, release date or you know, anything else, but they did reveal a screenshot which you can see above. The screenshot features Koga Seiya, the protagonist who inherits the power of Pegasus Seiya.
It's interesting to note, that last November Namco Bandai released Saint Seiya: Sanctuary Battle, a video game based upon the original series from 1986.  That game was released on the Playstation 3, which does give extra weight to any thoughts that the Saint Seiya Omega game will follow suit.
We will keep you updated on this title as more news becomes apparent. What do you think of a Saint Seiya Omega video game? Does it get your cosmos burning? Let us know in the comments section below.
Source: Andriasang