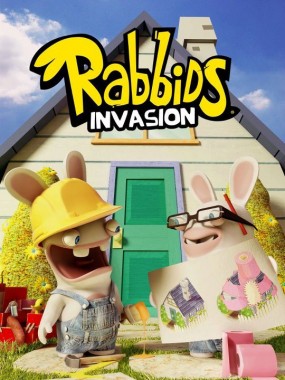 The Rabbids are back! And in their bid for world domination they have decided to take on the two most massive social gaming networks, Facebook and iOS devices! So watch out those of you who love your social gaming, because the Rabbids will soon be coming to an app near you!
Rabbids: Invasion is taking over Facebook! Players can now join Rabbids to help grow their fledgling invasion on a tiny farm, to a massive city. Rabbids plant burgers, stinky cheese, and other odd things that you harvest to supply their business. Rabbids also collect precious toilet paper and go on a shopping trip to buy some swag to impress all the other Rabbids with.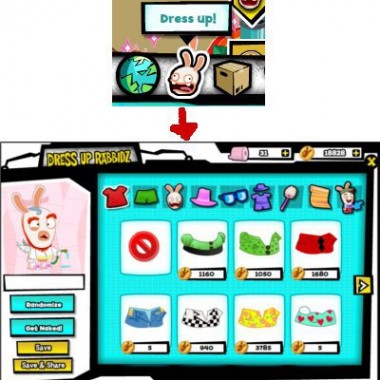 And visiting neighbours? You can do that too, but in Rabbids you get points for harassing your neighbours and creating some mayhem. You also get to personalise your Rabbid avatar with accessories and outfits, and knowing Rabbids, there will be a pretty interesting mix in there. Plus, you can also 'rabbidise' your friends and family – because nothing is more awesome than showing people what they'd look like as Rabbids and getting to tease them about it!
Check out the Facebook app HERE
Facebook apps not for you? Well don't worry, they have something for you iOS users too! With Rabbids Go Phone Again and Rabbids Go HD, in which players can manipulate, tickle, tease and shake their captive Rabbid. Rabbids Go HD is the Rabbids first venture onto the iPad, giving players a chance to really torture their little Rabbid in high def.
Rabbids Go Phone Again is available on the iTouch or iPhone for $0.99 HERE, and Rabbids Go HD is available for $1.99 HERE.