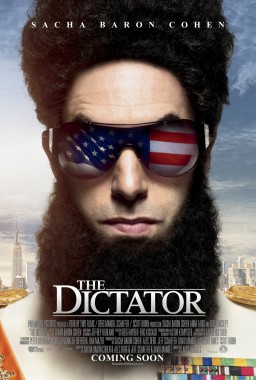 The Dictator has released a new trailer featuring the hilarious Sacha Baron Cohen in somewhat less military garb. Showing more of the film that includes less dictator-y stuff, and more the stuff that will make up the middle chunk of the movie, and probably cause the dictator to come to somewhat of an epiphany about life, women and America. Still, this trailer shows another dimension to the movie, and Baron Cohen's character, and the possibility for a sad song-montage.
I have to say, the trailer has far more of a journey than the other trailers for the film, and that makes it kind of more interesting. Instead of just being a comment on the state of politics and the Middle East conflict, it manages to also seem a little like a Romantic comedy, and possible Drama. Either way, I'm intrigued, and kind of curious as to how this could all play out.
Check out the trailer below and let us know in the comment section what you think of this new development.
The Dictator is released on May 10th, check out the Australian Facebook page.