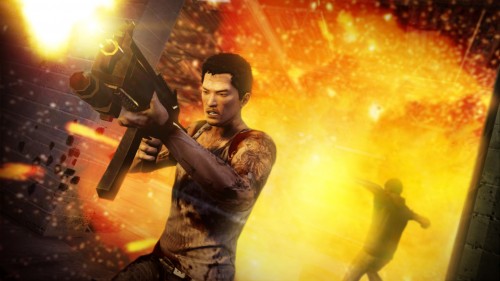 Square-Enix Europe has announced today that they will be collaborating with legendary mixed martial arts fighter George St-Pierre, known among his fans as the GSP, on the upcoming open-world action game, Sleeping Dogs.
With this collaboration GSP has been working closely with the developer, United Front Games, on several aspects of the game, primarily the combat system. Where he shares his insight and experience when it comes to hand to hand combat.
"Working with Square Enix has been an incredible opportunity," said St-Pierre. "I'm really impressed to see how the hand-to-hand combat in the game is shaping up – it's been a great experience being involved."
"When it comes to professional fighting, names don't get much bigger than GSP," said Square Enix London Studios general manager Lee Singleton. "We are thrilled with the expertise that GSP brings to Sleeping Dogs"
Sleeping Dogs is set to be released for the PlayStation 3, Xbox 360, and PC platforms.