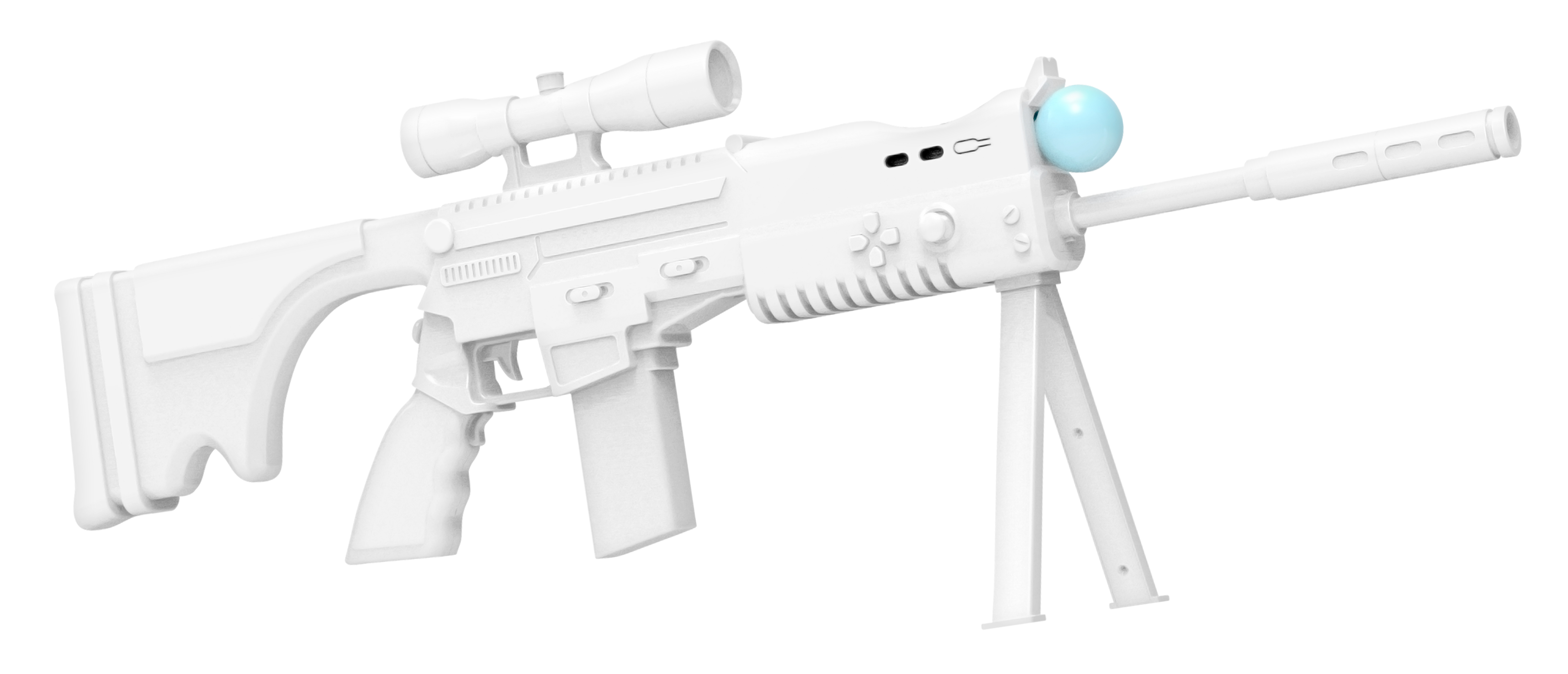 Something for true hardcore FPS lovers, as a new peripheral, which is an actual authentic controller in the form of an Assault Rifle that will add a new element of skill and tactic to your much loved titles. The gun, named the 3rd Earth PS3 Wireless Controller is an actual replica gun controller that works with all PS3 and PS3 Move shooting and first person shooting games. Just to re-iterate, this is not just a shell like all of the Wii add ons and gadgets, this is a functional controller for the PS3 that has taken on the shape of an Assault Rifle as well as a housing for the Move range.
The gun will be instores in mid June 2012 and features all of the normal functions and controller options of a standard PS3 controller with the additonal touch of a new intuitive layout featuring –
– Directional Pad, Analogue Sticks and Action buttons.
– Triggers and Vibration functions as well as tilt sensors and Wireless 2.4GHz technology.
The gun also features dual mode to choose between using it as a standard controller or with the Move as well as a built in Navcom controller for when in Move mode, allowing for a real sniper rifle feel to it. Available only in white on release the 3rd Earth Wireless Controller will cost $79.95 and be powered by 2 x AA batteries not purely off the power of the PS3 console so get some chargers ready and on the go.