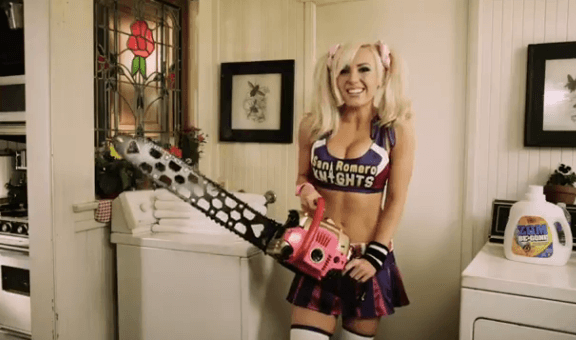 In this humourous commercial starring the lovely Jessica Nigri, the official cosplayer for the leading lady of Lollipop Chainsaw, Juliet Starling. In this commercial she talks about a hot new product,  ZOM-BE-GONE, a washing detergent that will clean away all those icky zombie stains.
It's a fun little commercial, that parodies washing detergent commercials that interrupt our televison viewing experience, if all commercials had someone like Jessica Nigri, then we wouldn't mind them as much.
Lollipop Chainsaw certainly has quite the promotion campaign going for it, such as the cosplay competition, the nationwide bus tour, and now these funny commercials.