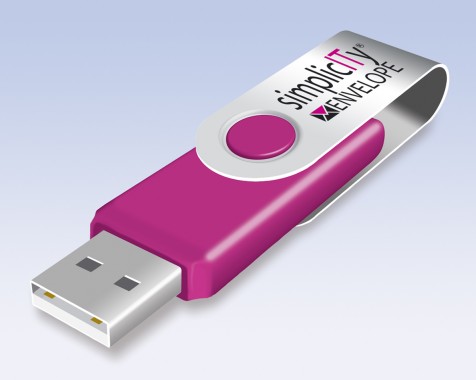 Computers are vastly complex devices that are becoming more and more complex each passing generation. Unfortunately this means that many people may be unable to keep up with the growing knowledge-base that may be required to operate even the most simplest of applications. Whilst the top computing vendors are working towards a more simplified system that anybody can pick up and use, computing is still almost as complex as it was 15 years ago.
This is where the HOMEKEY comes into the situation. A basic USB stick that you plug into your computer that has everything you need in a simplistic interface that can be easily accessed as needed is probably something that many users will be looking for. The device is designed to run on nearly any working computer and that means that even older machines may be able to run it's applications.
The device runs an Operating System known as ENVELOPE by circumventing the HDD as the boot device and going straight into the 16GB USB. ENVELOPE is based on Linux Mint and offers a very simplified User Interface that is uncluttered and points straight to the tools that the end user will use on a regular basis. All work is stored on the stick.
The RRP of the HOMEKEY is £69.95 without support and £89.95 with support.  The simplicity software comes with pre-loaded video tutorials and a step-by-step colour manual covering every task you can do in the beginner mode.
Be sure to check out the Official Website for more information.