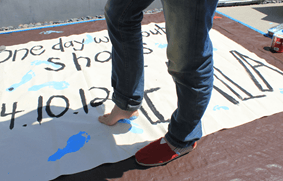 This week in EA Mobile news we have something with a bit more of a philanthropic twist than the usual game updates and upcoming releases. TOMS, a shoes company with a generous heart, has a 'One Day Without Shoes' annual event designed to raise awareness about the millions of children who live without shoes – which leads to injury and disease, as well as not being allowed to go to school. It's like the footwear version of the Live Below the Line campaign.
This year EA supported the cause by giving Sims Freeplay players the chance to remove their Sim's virtual footwear within the game and spread awareness. Over 750,000 players participated in the 24 hour time period to shuck off the Sim shoes, which is a truly amazing number. EA employees also joined in on the event in real time, having shoeless meetings and campus events.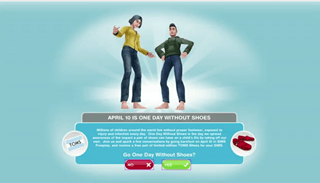 For more information on the event and the company behind it, visit their website HERE. Check out the Australian One Day Without Shoes video below!
The Sims Freeplay is an absolutely FREE app, available on iTouch, iPhone and iPad – Grab it HERE