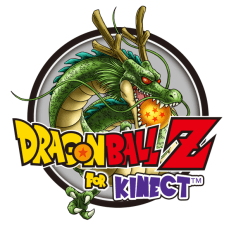 Today Namco Bandai revealed the upcoming Dragonball Z for Kinect will be releasing in October for the Xbox 360 Kinect system. The aim is to create a more dynamic level of immersion in the gaming front by having players perform legendary moves from the television franchise with their own hands.
The game will also feature QR code connectivity allowing players to unlock special items and characters by presenting the code for inspection by the Kinect sensor. Even further the game will feature all the iconic characters of the series, as well as an additional unknown character, who will all use memorable moves presented within the manga.
"There's going to be no better feeling in the world for fans of the Dragon Ball Z series than standing in front of their screens and unleashing their own fists and raging blasts upon enemies with this game," said Carlson Choi, Vice President of Marketing, NAMCO BANDAI Games America. "The Kinect sensor has truly enabled the development team to finally realize the dreams of millions of fans of both the classic games and the timeless original anime. This game will truly represent the next generation of interactive entertainment in the Dragon Ball Z Universe".
The game comes to Australia and New Zealand this October. Be sure to check out Namco Bandai's site for more info.