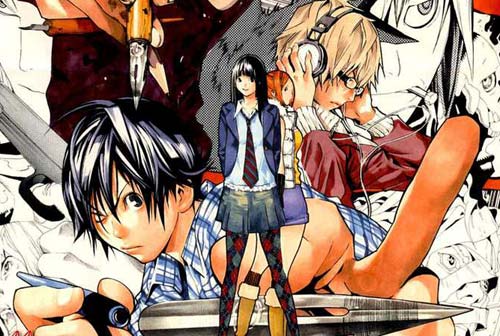 News has broke that the popular manga series about making manga, Bakuman, will be coming to an end next week after roughly 4 years of serialization in Weekly Shonen Jump magazine. The manga will end on it's 176th chapter and will conclude the series.
An image leaked on line of the final page of the chapter which can been seen to the right. The page has a message that translates to "Thank you to all our devoted readers! Look forward to Oba-sensei's and Obata-sensei's next manga!" Which hints that Tsugumi Oba and Takeshi Obata may indeed be working together once again on a new manga in the future.
What do you think of the Bakuman manga coming to an end? Let us know in the comments section below.
Source: Manga News