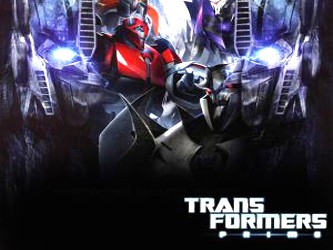 As soon as i read about Activisions new Transformers Prime game coming out exclusively for Nintendo consoles I started thinking it sounded very retro in concept and hopefully combined with todays generation of graphics and physics engines should be an immensely fun title for kids of all ages. The title is based on the hit Cartoon Network show produced by Hasbro and stars our favourite AUTOBOTS as they continue their war with Megatron armed with a new secret weapon. Players can take on the role of Optimus Prime, Bumblebee, Arcee, Ratchet and Bolthead amongst many others in brawler style gameplay with unique driving scenes and experiences. Along the way players will encounter Jack, Miko and Raf, who will aid the Autobots in their quest to eliminate the DECEPTICONS from the Earth.
"Hasbro Studios has done a phenomenal job with the TRANSFORMERS PRIME television show," said David Oxford, Executive Vice President at Activision Publishing. "We are collaborating closely with the series creators to capture all the adventure, humor and friendships from the show to create an authentic action experience for TRANSFORMERS fans of all ages to enjoy."
"Hasbro is thrilled to be working with Activision again on an exciting new TRANSFORMERS video game," said Mark Blecher, Senior Vice President of Digital Media and Marketing at Hasbro. "The TRANSFORMERS PRIME animated series has resonated strongly with kids and fans and we're looking forward to delivering this new way to experience the adventure."
Transformers Prime will be in stores later on this year and will be available on the Nintendo Wii and 3DS courtesy of Now Productions and the DS by Altron Corporation.
For more information visit www.transformersprimethegame.com