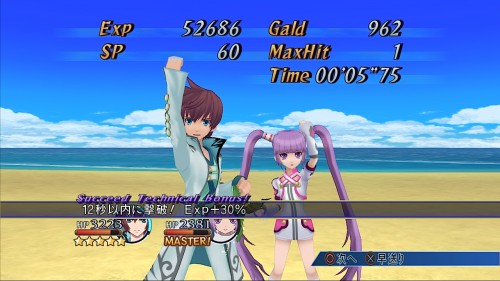 Namco Bandai has announced today that Tales of Graces is now available for purchase in North America for the PlayStation 3. The game was originally released as a Nintendo Wii title but it remained exclusive to Japan, and now for the first time Western gamers can enjoy a fully localised version of the game on the PlayStation 3 along with some major enhancements.
"The Tales of series' strong characters, captivating stories and signature real-time battle system have earned it some of NAMCO BANDAI Games' most diehard fans," said Carlson Choi, vice president of marketing for NAMCO BANDAI Games America Inc.  "Tales of Graces f continues with that tradition and we are excited for those fans to help us foster and grow the community for the Western market."
As for European release, the game is scheduled for European release in the summer of 2012, and it will come with some exclusive bonuses.