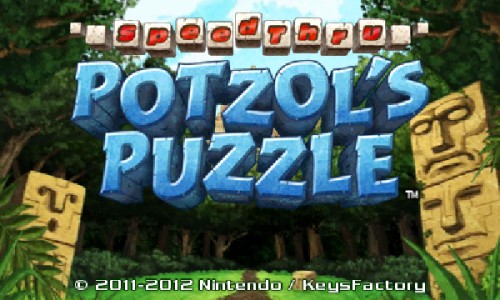 Fans of puzzle video games should keep an eye out for the upcoming SpeedThru: Potzol's Puzzle, which will be arriving as a digital download on the Nintendo eShop on 5 April 2012, and will be exclusive to the Nintendo 3DS platform.
This unique puzzle title takes place in mysterious 3D world called Kaotl, where players will get to explore three different lands with over 90 stages, each presenting a unique puzzle challenge. The main twist to this puzzle title comes in the form of its gameplay mechanic, where players control these 3D blocks and navigate them through each stage by fitting through narrow spaces while collecting items. The game will also have multiplayer support in the form of local wireless and even allowing two people to go against each other on one Nintendo 3DS console.
A 3D trailer for the title can now be downloaded from the eShop.