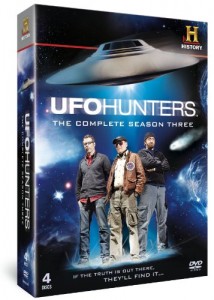 Beyond Home Entertainment has confirmed that they will be releasing two DVD collections on 2 May 2012. Both these collections will be of interest to those who are interested in the science and theories surrounding extraterrestrial beings.
The first is UFO Hunters: The Complete Season 3 collection, where the editorial team behind the UFO magazine search for documentation and hard evidence on reported and rumored UFO sightings. The second collection, Ancient Aliens: Season Two, offers similar content except that the focus is on theories surrounding the idea that extraterrestrial beings have visited and inhabited our planet in the past,
Both collections have a RRP of $39.95 and will be released on DVD format for now.