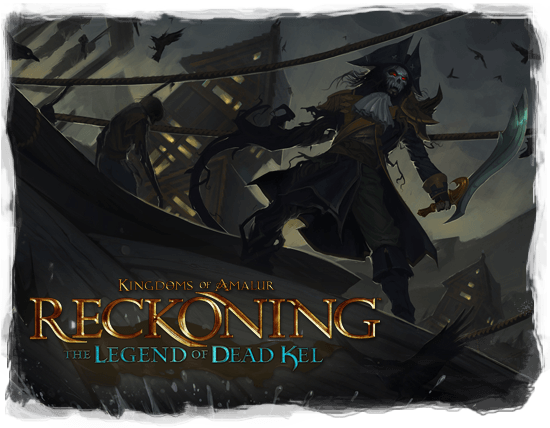 EA Games have today released a trailer for the upcoming Kingdoms Of Amalur: Reckoning DLC add-on titled The Legend of Dead Kel.
EA described the plot of the Legend of Dead Kel in their press release alongside the trailer:
The Legend of Dead Kel features a mysterious tale of intrigue, danger and dark magic on the island of Gallows End, players will encounter shadowy characters and new enemies, and will experience a host of new side quests, treacherous battles and exciting new challenges. The Legend of Dead Kel gives players access to Gallows End, a gigantic new continent to explore where players claim ownership of a vast personal estate and experience new weapons, Twists of Fate and other perks against new enemies.
You can check out the trailer for Kingdoms of Amalur: Reckoning's DLC, The Legend of Dead Kel below. The Legend of Dead Kel hits the Xbox Live Marketplace, Playstation Network and Steam on the 20th of March.