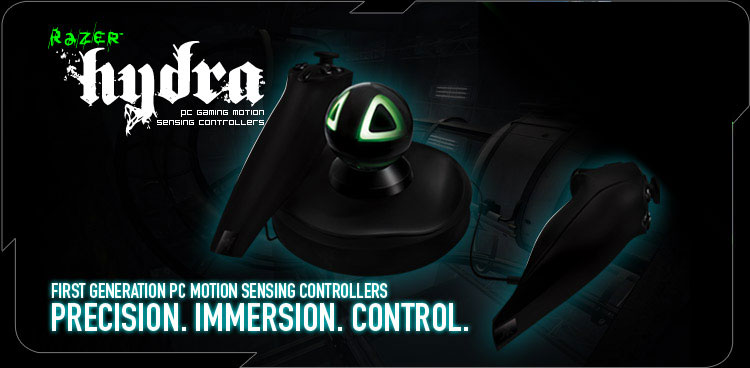 Leading game peripheral makers, Razer, team up with Sixense, a motion-control group to create the latest and best in motion control technologies, the Razer Hydra. And with the coming of this new control platform comes a new way to play on the leading PC platform, Steam.
That way of playing, motion controls. Players with the Hydra controller will notice that many Steam titles, such as Team Fortress 2, L4D2 and Half-Life 2 have all had this motion control experience added to their controls. Even better, Portal 2 will have new levels specifically designed with the Hydra in mind for players with the controller to enjoy.
"The Razer Hydra's magnetic motion-sensing technology is the fastest and most precise to deliver a level of gaming immersion other motion-sensing tech in the industry right now can only dream of. Gamers are going to experience Valve's new and legacy games in an amazing and fun way", said Robert 'RazerGuy' Krakoff, President, Razer USA.

"Sixense is excited to bring the Razer Hydra motion gaming experience to the Steam community," said Amir Rubin, CEO and Co-Founder, Sixense. "By wrapping Sixense MotionCreator inside Steam, the PC and Mac gaming platform of choice for both gamers and developers, we are able to provide plug-and-play functionality for the Razer Hydra to showcase our innovative motion gaming modes across game genres."
Be sure to grab the Razer Hydra bundled with Portal 2 here, or the standalone unit here.