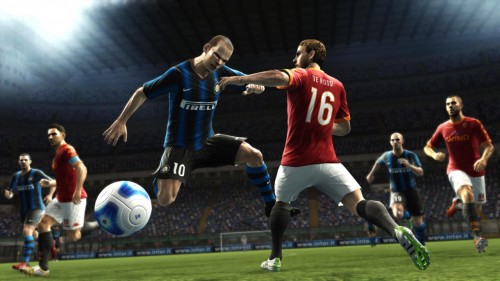 Konami have released details for the latest free DLC, the Winter Data Pack, which will be available on March 6th for PlayStation, Xbox 360 and Windows PC.
The download will bring all the teams up to date, including the January transfer window changes. The update will also include new kits for the Spanish, German and Japanese national sides and also adds in eight new boot styles from Adidas and Nike, as well as the Adidas Finale Munich ball which will be used in this year's UEFA Champions League final.
You can download the Winter Data Pack on March 6th through the Xbox Live marketplace, PlayStation Network and online for Windows for each respective platform.