The Prince of Persia makes his grand debut on the iOS with the release of Prince of Persia Classic HD, a new take on the classic platformer. Prince of Persia Classic HD revives the series, which has sold 2.5 million copies so far, with a new style and additional modes. Players can play through on three different modes: Normal, Time Attack and Survival, which are all quite self-explanatory.
With some great looking graphics that are a great representation of the original series and is sure to be a great purchase for Prince of Persia fans. Check out the trailer for the game below, which shows off some of the awesome levels and the great look of the game. What do you guys think? Is this a good remake of the game, and something you're interested in picking up for your iOS device?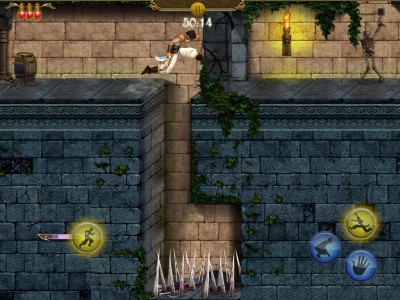 Prince of Persia Classic HD is available NOW on iPad for $2.99 HERE or on iTouch and iPhone for $1.99 HERE.