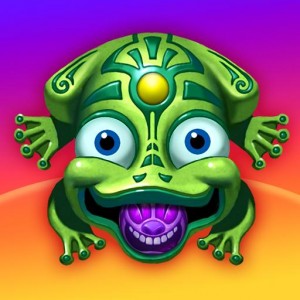 Love the ball-bashing goodness of Zuma? Well, you are in luck as PopCap have now launched Zuma's Revenge for the iPhone and iPod Touch and Zuma's Revenge HD for the iPad. If you have been living under a rock, hiding from this casual classic, Zuma lets players shoot balls from a frog's mouth and chain together combos by connecting a set number of colors.
"The frantic ball-shooting action of games in the Zuma franchise have always been some of PopCap's most loved while always being at the top of the sales charts worldwide," noted Andrew Stein, director of mobile business development at PopCap. "We're excited to bring these games to the iPad, iPhone and iPod touch to deliver adaptations that take best advantage of the touch screen capabilities of these awesome devices. We know fans will agree that these are the premier editions of Zuma's Revenge!."
Zuma's Revenge! and Zuma's Revenge! HD both feature classic Adventure mode action with 60 levels and six bosses, plus Challenge mode with all 60 challenges and trophies as well as the ever popular Tiki Temple. Also highlighted are the touch-screen capabilities, a first for the Zuma franchise, that usher-in a new, intuitive way to play.
Thus far, the Zuma series has sold over 20 million copies to date and is without a doubt one of the biggest titles PopCap have ever produced. You can get your own slice of the addiction for €1.59 and €3.99 respectively from the App Store.