Over the years there has been a certain trend that has developed in the video game industry for the fighting game genre. That trend is that their game can only be entertaining by making certain increasingly difficult for players to do, such as string together simple combos or even perform special attacks. While there have been a few exceptions to this rule, the rule of thumb is that the only ones who will ever be good at a fighting game are those who have the time to sit and learn every specific combination of button presses and directional presses to perform the best attacks.
However there is a fighting game on the way to North America courtesy of 7sixty that not only provides a simpler fighting experience, but one that many gamers thought that they would never ever see. I am speaking of course, about Phantom Breaker on the Xbox 360. While some Japanese fighting games have recently become popular in North America and have seen multiple, albeit somewhat duplicate over the past few years, Phantom Breaker offers a fresh new experience to players.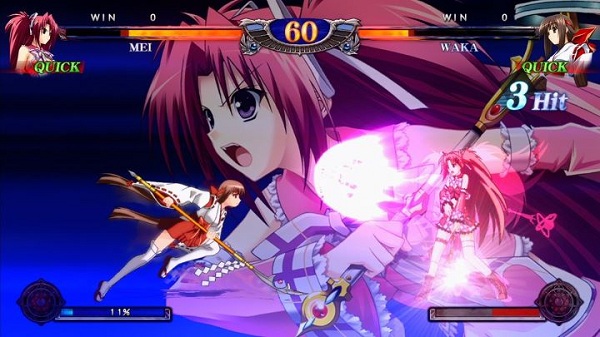 You may notice a key theme with this preview so far, and that is simplicity. Now don't think for a second that simplicity equals a boring title, in fact it offers a completely accessible experience that allows anyone to jump on and give it a shot. Despite the multiple buttons that are available on the Xbox 360 controller, Phantom Breaker only uses four actual attacks, three of which performing basic attacks while the final one controls special attacks that take advantage of each of the characters' unique abilities and unique fighting styles as each character plays completely different form one another and has their own strengths and weaknesses that can be understood with little effort.
One thing that some people have said about Phantom Breaker's gameplay trailers so far is that the game is a bit slow and that couldn't be further from the truth. There are multiple special attacks and abilities that can be used via a meter in the bottom corner of the screen that fills up as you give and receive damage, as well as perform various special feats in combat. These feats range from yours and your opponents weapon clashing, dashing into each other, deflecting blows and more, creating a tense battle scene as the animation flashes often as players duel against one another. When this gauge reaches its max potential, players can unleash a devastating ultra-deadly technique that has the potential to swing the fight in their favor even on the brink of defeat, keeping the battle tense until the final blow is struck.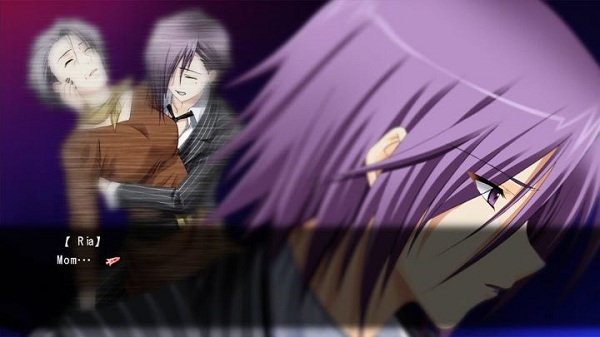 To add a bit more variety into the mix, there are even two Overdrive styles that players can select to best fit their fighting style. The Quick Overdrive mode allows players to slow down time and deal out multiple attacks as their opponent slows to a crawl while a Hard Overdrive style allows players to take any incoming attack and still finish theirs without any interruption. Both Overdrive and ultra-deadly techniques  can be activated extremely easily with a press of the shoulder and trigger buttons on the controller, making them simple to unleash and quite effective.
In today's day and age, fighting against CPU opponents or other people online can do it for some people, and there will be plenty of that available once the game is released stateside, but what about some sort of story? Well don't worry about that my friends; Phantom Breaker in fact contains a story for all of the original characters that the game starts out with, offering some story for each of these characters as players make their way through a series of fights. Even Arcade Mode offers some nice character interaction as the victorious character says a few words to their fallen opponent.
Perhaps one of the most divisive features of Phantom Breaker is its art style.  Phantom Breaker doesn't even try to skirt around the fact that the game's artistic style is focused heavily on anime, as there are multiple characters that fit into moe archetypes. The anime stylings found in Phantom Breaker are quit stunning and this is no more evident when players uncover the existence of two guest characters from the popular anime series ChäoS;HEAd and Steins;Gate in the form of Rimi and Kurisu respectively.
Phantom Breaker breathes a breath of fresh air into the fighting genre by offering us something different. Among all of the increasingly complicated fighting series stands a newcomer looking to make a name for itself in North America. With an aesthetically pleasing art style and simplistic but enjoyable combat Phantom Breaker is certainly set to make waves when it is released in mid-April exclusively on the Xbox 360.
Do you want to know something even better? You have a chance to win a copy of Phantom Breaker as well as a copy of ChäoS;HEAd right here on Capsule Computers courtesy of 7sixty.