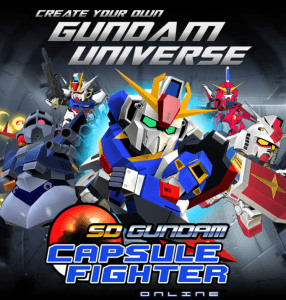 Finally some good news when it comes to Gundam media distribution! After the axeing of Bandai's North American branch, fans of the various Mobile Suit series' have been awkwardly wondering how they'll get their next mecha-anime fix. The answer my friends has come courtesy of a newly launched Gundam anime streaming service, offered by online gaming website OGPlanet. Released to compliment their popular mecha game title: 'SD Gundam Capsule Fighter Online', the service offers free streaming of numerous Gundam series including G Gundam, Gundam Wing, Gundam SEED and even the lesser known SD Gundam Sangokuden Brave Battle Warriors. The official release statement made by OGPlanet can be found below.
"OGPlanet, an innovative provider of multiplayer online games and publisher of SD Gundam Capsule Fighter Online in North America, is now providing  the Gundam animation series for fans and players. Anyone can visit SD Gundam Capsule Fighter at sdgo.ogplanet.com and click the "VOD Service" banner on the right side of the page to watch five full length Gundam animation series, including Mobile Suit Gundam Wing, Mobile Suit Gundam Seed, Model Suit Gunpla Builders Beginning G, Mobile Fighter G Gundam, and SD Gundam Sangokuden Brave Battle Warriors. The service will launch on March 2, 2012

"By watching these classic Gundam animation series, both Gundam fans and existing players will have more fulfilling gaming experience," said Eugene Choi, Marketing Manager at OGPlanet.  "After releasing S rank units for the first time in early February, we have seen spike in number of players and we are sure this VOD service will cater the growing demand for SD Gundam Capsule Fighter Online." On top of this, OGPlanet is also hosting the biggest giveaway event through SDGO's Facebook. Prizes include master grade and SD gunpla models, game currencies, game points, and Wing Gundam Zero, which users can play in the game.

SD Gundam Capsule Fighter is an Online Free-to-Play Third Person Shooter that has over 300 Gundam units to choose from.  To sign up for free, please visit the official game page located at http://sdgo.ogplanet.com. For up to the minute news, events, contests and giveaways please visit the official SD Gundam Capsule Fighter Online Facebook page located at http://www.facebook.com/SDGONA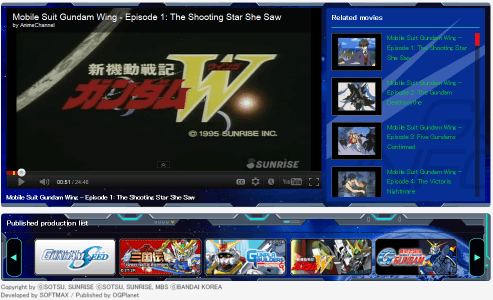 The specific streaming page can be found HERE. I was so impressed by the service that I actually went and signed up to the game myself. The giveaways of free points, Free-to-Play servers and a Wing Zero Gundam for in-game use is certainly most appealing. Even if you don't want to play the game and just watch some great anime, then it is definitely a service worth of your time. And for those that may get into the SD Gundam game as a result: See you in cyberspace Newtypes!