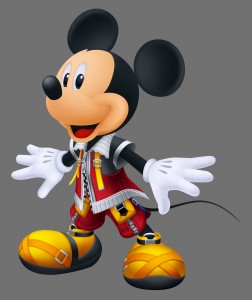 Disney and Square Enix have revealed more images from the upcoming 3DS installment of the Kingdom Hearts series, subtitled Dream Drop Distance. Bizarre name, to be sure, but the series isn't one to shy away from weird titles. And besides, it fits the 3D label.
In addition to the character designs for the new game, including Disney stalwarts Mickey, Donald and Goofy, and series' returners Riku and Sora, there's a sneak peek of some of the minigames on offer – although out of context, I have no idea what I'm looking at.
It's also been revealed that the game includes a new Disney world to explore: The Grid, as seen in Tron: Legacy.
Kingdom Hearts 3D: Dream Drop Distance isn't far from release in Japan, but Europe, America and Australia will have to wait until later in the year.