The Game of Thrones RPG is creeping ever closer, with the game coming to the world just a month after the April 1 beginning of the HBO TV shows highly anticipated second season. Given that the game follows the adventures of two new characters, it makes sense that there are a couple of entirely new locations  too, towns and villages which have somehow managed to go unmentioned in the course of six highly detailed novels…
That aside these screenshots recently released showcase the new location of Castlewood, home to the House Harlton. A supporter of the Targaryens during the rebellion of Robert Baratheon, the head of the family was executed by the victorious rebel king, leaving a brother conveniently loyal to Baratheon in his stead. One of the two playable characters has strong ties with the Harlton family, and Alester Sarwyck will use Castlewood as a safe haven in the course of his quest.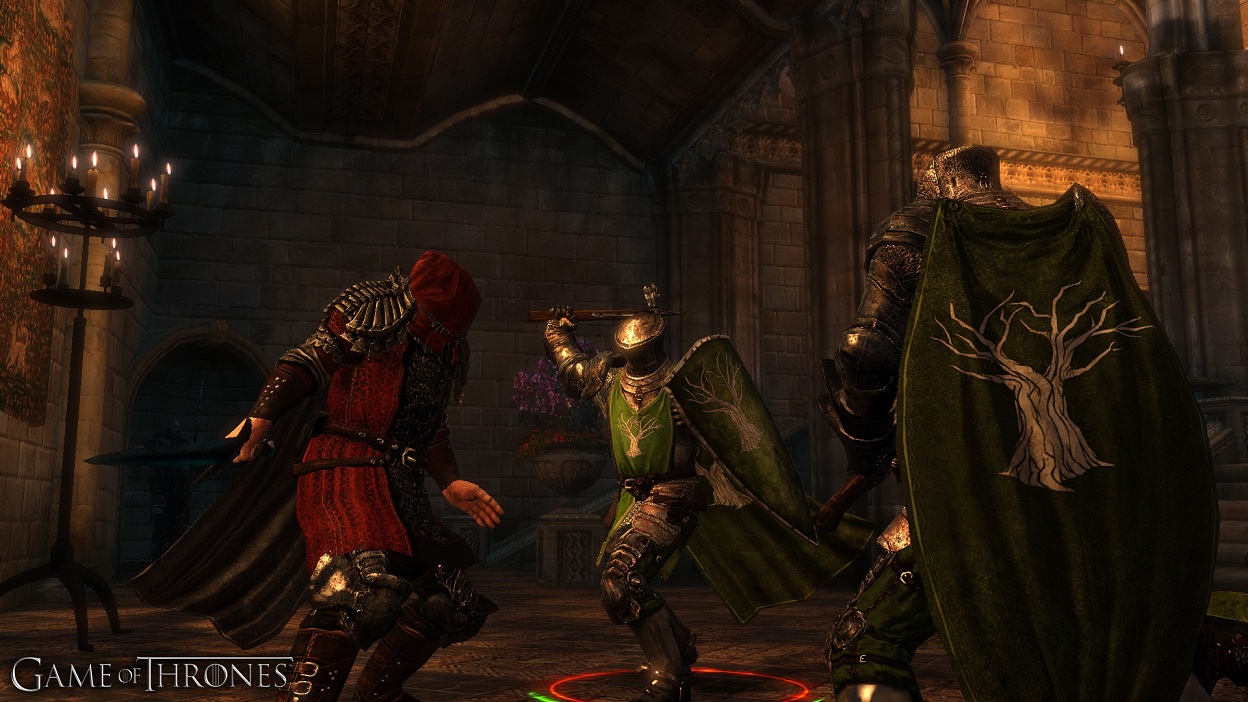 That said, the screenshots show plenty of less than friendly action from the Harlton's. there's torture afoot, sword fights in bedrooms, and Red Priest Alester Sardwyck is probably not having a playfight with those green clad Harlton soldiers. So has someone taken over the family home? Or have the Harlton's decided that their loyalties lie elsewhere? And who owns that curiously textured snub nosed dog?
After a fairly disastrous entry into the gaming universe with Game of Thrones Genesis, fingers everywhere are firmly crossed in the hope of this RPG hitting the mark. The release date still remains a bit vague, but Song of Ice and Fire fans will discover for themselves the quality of the game come May 2012.