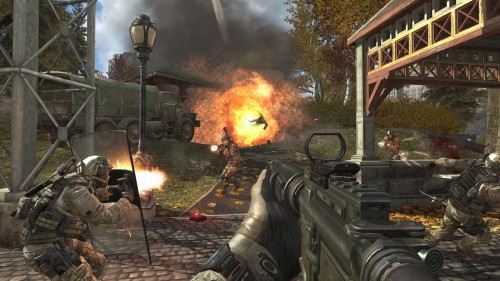 The Content Season continues for Call of Duty Modern Warfare 3 players who have access to the Call of Duty Elite Premium service on the Xbox 360. As some new downloadable content has just been released for it.
Elite Content Drops 4-6 includes a brand new multiplayer map called 'Black Box' and new Special Ops Missions called Black Ice and Negotiator. It's worth noting that this is the very first time that Special Ops missions have been made available as a downloadable content add-on.
In Black Box the objective will take part in a battle beside a downed Air Force One unit, Negotiator takes place in India where players have to work through an intense hostage situation. Finally, in Black Ice players will have to plant an explosive to bring down a mine.
These new playable missions are available on Xbox Live Arcade now.