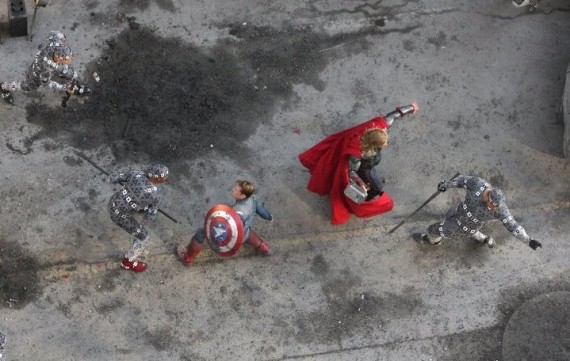 While everybody went to bed last night expecting February 29th to be just a regular day, the Avengers movie had other plans. A new trailer for the movie has just been released, and it looks incredible.
Check out the trailer on the Applewebsite and then let us know what you think of it.  Will you be going to see it on opening night, or will you wait until it comes to Redbox?
The Avengers movie has a release date of May 4, and will be coming to 3D, real 3D, IMAX 3D and regular theaters in America.  Australians will be able to watch the Avengers on April 25.