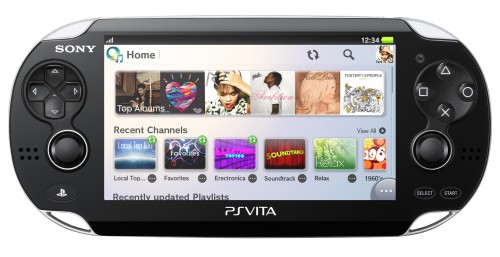 Music Unlimited, Sony's music on-demand service, has made its way to the Playstation Vita. With a global library of 15 million licensed songs  from all of the major labels, leading independent labels, and major publishers worldwide, the Music Unlimited service offers users convenient access to the entire music catalogue and millions of other tracks on a wide range of mobile and in-home devices, anytime they want. This is no surprise as both the Playstation 3 and Playstation Portable also supports the service.
The application is free to download, however, consumers will need to subscribe to the service in order to use it. There are two subscription plans available: Basic and Premium. The Music Unlimited Basic plan provides ultimate convenience to enjoy your own music and ad-free radio Channels at a great price. Users can use Music Sync to match songs and playlists from a PC to your personal cloud library and access across all supported devices, including other Playstation devices.  The music channels are categorized by genre, era and mood. The Music Unlimited Premium plan is ideal for music lovers who want full control of the entire Music Unlimited collection, including premium channels and on demand access to millions of songs in the catalogue.  New subscribers are welcome to try the Premium plan for free in a 30 day trial period.
The application is now available on the Playstation Store on your Playstation Vita and is supported in the following territories: Australia, Denmark, Finland, France, Germany, Ireland, Italy, New Zealand, Norway, Spain, Sweden, United Kingdom, and United States.