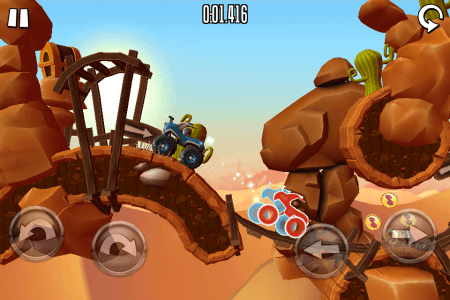 Ubisoft have today released a teaser trailer for their upcoming iPhone and iPad racing platformer MotoHeroz. The trailer can be seen below and features some in game footage of the game alongside some extra details of the games features.
MotoHeroz takes the thrill of racing games and mixes it with the charm of platforming games into what is undoubtedly a unique blend of genres. It is set to race it's way MotoHeroz style onto the iPhone and iPad on the 15th of March.
Check out the trailer below and let us know what you think of MotoHeroz in the shoutbox and comments section.