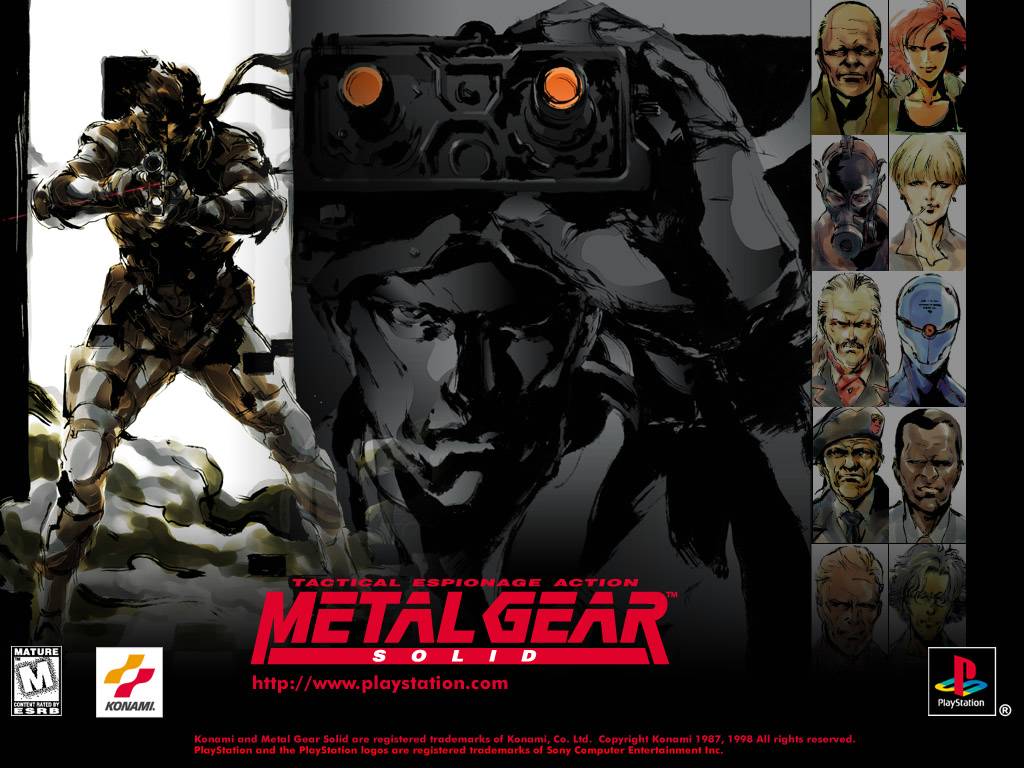 The METAL GEAR franchise has risen to even more elevated heights, as Konami have announced that a portfolio of historical video clips and images from Metal Gear Solid and its sequel Sons of Liberty will be on display in the Smithsonian American Art Museum's exhibition The Art of Video Games opening March 16th to the public to attend. Additionally, art from the fourth instalment in the franchise, Guns of the Patriots will be on display alongside the others. Although i didnt play the original Metal Gear which debuted in Japan in 1987, I clearly remember the Metal Gear Solid hype on the Playstation One and the path it set for others to follow in the steath-action genre.
The first METAL GEAR SOLID was is in a different league to anything that had been previously released on any console platform and was the brain-child of Hideo Kojima, who for the first time combined cinematic fully voiced cut scenes with 3D Tactical Espinoage action which added the new element of stealth to the genre. Sons of Liberty continued the storyline of Solid Snake and also introduces us to the destructive Dead Cell who harbour the armageddon like Metal Gear Ray.
Guns of the Patriots signalled the end of the franchise and Solid Snakes adventures, as he ventured deep into enemy territory using all the skills he had learnt over the years combined with a huge arsenal of weapons and equipment. Players had to travel around the globe, infiltrating enemy territory and remainig out of sight in order to foil Liquid Ocelots plans for global insurrection.
As part of the surrounding event leading up to the event Hideo Kojami will be participating in discussions about the artistry and creativity involved in game design, alongside the exhibitions curator Chris Mellisinos. Fans who wish to watch the panel session live and free can do so on March 17th at noon and by visiting http://www.americanart.si.edu/calendar/lectures/archive/2012/gamefest/kojima/