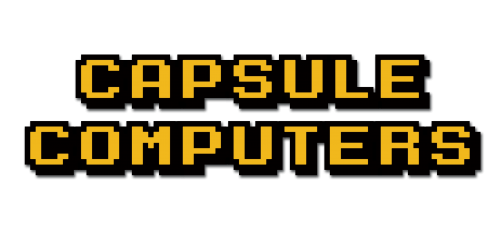 As the newest member of the Capsule Team; I have yet to experience my fair share of struggles and frustrations which media journalism can bring; but this is unrelated to the fact that they do exist and that they will come.  So with a gamer mentality in mind my strategy involves this: no camping, no re-spawns – simply run &gun. This stratagem may suggest that I am bold and daring but this isn't true; facing an issue directly is a writer's only course of action, so whether I am writing about an upcoming game or reviewing a new film; I intend to be straightforward and honest as humanly possible.
With this said, for my first contribution to the world of gaming and entertainment, I offer my experiences into what it was like joining Capsule Computers – for lack of better words; my struggle.
My story begins as any other story would; with a premise. Picture this situation. You're a gamer, you almost always choose the good side/paragon in RPG games and you're almost always online + add a dash of literacy skill.
Gamer>Goodness >Online>Able to read and write.
This leads us to assume that the magical talking hat of Hogwarts would place this theoretical person into the journalistic equivalent of Gryffindor; the good, the mighty, the just. For those who are amiss to the characters in this tale; the good being the independent, the bad being those tied to commercialism – i.e. the big corporations.
'Pheww' and a sigh of relief would be the reaction of a person who undoubtedly had no wish of being Slytherin (Aside: because we all know how that story ends.)
This premise leads to only one conclusion; that this person is actually myself, but spoken about in third person and that Capsule Computers must be one of the good guys *shameless plug*.
I apologise for my use of semiotics to lure you guys into this thread; The title I admit is a little misleading –TBH I haven't broken into the gaming industry yet, I've barely scratched the surface but you've gotta start somewhere , right? Hopefully the following recap of my experiences will show that good things happen when you least expect it. I'll keep it short and sweet.