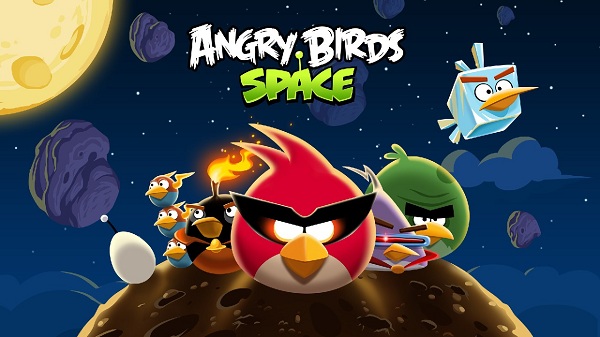 Here we are again, MasterAbbott is back for this week's iOS Game Suggestions. If you missed out on last week's suggestions, click on the links below and check what cool games you should be picking up for your iOS along with the introduction and disclaimer on how my suggestions work, as I'm not going through the same old intro every week. (suggestions 1 has the disclaimer)
MasterAbbott's iOS Game Suggestions
What I've also introduced is video game play footage (if it's possible) on some of the iOS games I've suggested, you can check this out at the bottom of the article. Currently video game play footage for this week's suggestions are not available, check back in a few days there will be some more added. For now, if you jump into previous suggestions there are a few videos to check out.
THE BIRDS HAVE LANDED! – BYE BYE PRODUCTIVITY!
Once again it's been a great week on iTunes, so many amazing games were released, this week I've suggested a total of 21 great quality titles. As always for this week's suggestions are all new titles that you should also take a look at to spend your hard earned iTunes cash / time on. This week I've focused on all three categories FREE, 99c and over 99c titles. These games are all well worth taking a look at.
For The Cheapskates – FREE GAMES
 

MASTERABBOTT'S FREE GAME PICK OF THE WEEK

Shoot Many Zombies – Price : FREE – Publisher – Zxh Games. (Shoot ManyZombies is a cross-action adventure game with a strong focus on Resident Evil. It will bring you to a new world of shock and terror.  Main Game Features include, Three roles to choose from. Each role has their own unique skills and abilities. More than 30 kinds of weapons. Each weapon has its own distinct property. A variety of accessories to match your favorite weapons. They not only enhance the properties, but also change the shape of weapons into awesome weapons. Plus much more.) runs on iPad. GET IT NOW FOR FREE

Streetfood Tycoon – Price : FREE – Publisher –

Kuyi Mobile

.

(Ever dreamed of owning your own food cart business? Now you can! From the makers of the award-winning game Card Drop, comes the most exciting resource and time management game in the App Store. Sell a variety of the world's most popular streetfood–from french fries to fishballs–and work your way towards becoming the next Streetfood Tycoon!

) runs on iPhone & iPad.

GET IT NOW FOR FREE

Dragon Zuma HD – Price : FREE – Publisher –

Logic Ball.

(The game is adapted from the classic Zuma game. One dragon comes to the country. When the dragon eats a fire ball, he will destroy the country. The player plays the role as a frog to spit out fire balls. Let's stop the dragon and save the country.) on iPad. 

GET IT NOW FOR FREE

Super Tiny Flight – Price : FREE – Publisher –

XARDIRA Games.

(An addictive, fun and simple accelerometer controlled game. Fly through the skies and collect those coins like a mad man! Great little casual pick up and play game that will give you that quick fix while you're waiting for the bus or in line waiting to be served.) on iPhone & iPad. 

GET IT NOW FOR FREE

 
Multiplayer Quiz Whiz Video Games – Price : FREE – Publisher –

Blue Diamond Gaming.

(Take turns answering five questions with your friends about your favorite video games and gaming systems! Once you answer your questions, your friend has to answer the same five. Whoever gets the best score wins the round; best of five rounds wins the match! You'll receive notifications when it's your turn, so take your time and play at your own pace! You can practice your trivia knowledge in between turns by playing the packs individually to place on our leaderboards. .

) runs on iPhone & iPad.

GET IT NOW FOR FREE

 
Kokoros: Are We All At The Same Pace Now? – Price : FREE – Publisher –

Studio Pangea

.

(Discover the fascinating world of Kokoros! Help these peculiar characters to understand each other, and challenge your senses in this incredible game of visual speed. Are we all at the same pace now? Features: 4 Worlds full of excitement. 84 Challenging levels. 5 Questions that will push your senses to the limit. Unlock up to 12 new Kokoros. Customize your game at Kokoros HQ!) runs on both iPhone & iPad.

GET IT NOW FOR FREE
For The Bargain Hunters – 99c Games
 

MASTERABBOTT'S 99c PICK OF THE WEEK

Angry Birds Space – Price : $0.99 – Publisher – Rovio Mobile Ltd. (After a giant claw kidnaps their eggs, the Angry Birds chase it into a wormhole and find themselves floating in a strange new galaxy – surrounded by space pigs! Luckily the Angry Birds have super powers of their own… Angry Birds Space features 60 interstellar levels on planets and in zero gravity, resulting in spectacular gameplay ranging from slow-motion puzzles to lightspeed destruction. With regular free updates, new in-app purchases, brand new birds, brand new superpowers, and a whole galaxy to explore, the sky is no longer the limit! ) runs on iPhone & iPad. BUY NOW

 
rComplex – Price : $0.99 – Publisher –

Interwave Studios B.V.

(From the minds of Roger Hicks and Brian Terwilliger comes the retelling of this classic indie title.
Outrun the darkness in a surreal world that pushes the envelope of visual fidelity on Retina devices. Puzzle out your past, decide on your uncertain future as you collect clues, and unlock chapters of this haunting story to its climatic conclusion. Featuring unique, spectacular music and breathtaking vistas, rComplex is a fully narrated interactive journey through the end of the world as you know it. Are you up to the challenge?  ) runs on iPhone & iPad.

BUY NOW

CHECK OUT OUR REVIEW FOR RCOMPLEX HERE

 
Soul Tamer KIKI – Price : $0.99 – Publisher –

Minoraxis.

(A new, beautifully rendered action RPG from the makers of the highly acclaimed "Exitium: Saviors of Vardonia". This cutely styled and wonderfully crafted RPG gives you the chance to utilize the powers of different creatures in your fight against a monstrous, re-awaking force of evil. The land has been at peace for fourteen years, since the defeat and banishment of the Demon King. Young KiKi's parents, who were among the group of legendary Heroes that went to face the Demon King, never returned. ) runs on iPhone & iPad.

BUY NOW

Save My Telly – Price : $0.99 – Publisher –

Behold Studios.

(Save My telly is an action puzzle game where you need to stack materials and use skills to protect a TV set from natural disasters, such as wind, rain, earthquake, meteors, grasshoppers, aliens and others. This game has its own way of creating an endless gameplay, with amazing physics interaction, challenging objectives, stars, different levels, exciting items to unlock and skills to use. A tons of content and updates to come. Watch the video, and be amazed with the fun!) runs on iPhone & iPad.

BUY NOW

 
Super Lemonade Factory – Price : $0.99 – Publisher –

Shane Brouwer.

(Post World War II, a region in political turmoil. Andre's father offers to give him his lemonade factory – but on one condition; he and his wife, Liselot, must journey through the entire factory, a task that is easier said than done. Andre and Liselot must combine their unique abilities to make it through each room together. Along the way they'll meet a cast of characters including the foreman, the chef, a food inspector and a general who wants the factory to supply drinks to the military, now engaged in a new war. .) runs on iPhone & iPad.

BUY NOW

 
Node.Hack – Price : $0.99 – Publisher –

4gency.

(You are a digital warrior on the front lines, cracking the world's toughest computer systems for profit. Your one goal: Hack the Planet! Infiltrate secure servers, nab your payload, destroy the AI enemy and escape before the network self-destructs. The digital vaults that hold the worlds' millions are your playground in this unique action/strategy game.) runs on iPhone & iPad.

BUY NOW

 
Monster Tamer – Price : $0.99 – Publisher –

Sky Carpenter Digital Ent.

(Chaos spreads over the earth. Savage monsters run wild. A once peaceful village collapses under the turmoil. All hope is lost… But wait…a brave young monster tamer survives. Those he cannot tame, he must destroy. He is a monster's worst enemy, and the world's only hope… Let the adventure begin! Control the tamer through mystical zones and face off with many monsters in battle adventures.During battle, monsters you don't slaughter can be captured to become the tamer's personal attack force. Capture as many types of monsters as possible for a complete collection! .) runs on iPhone & iPad.

BUY NOW

 
Light The Flower – Price : $0.99 – Publisher –

Chillingo Ltd.

(This one's gonna grow on you…
Guide the light to the sleeping flowers to wake them up in this beautiful, clever, and fun puzzle game. Use mirrors to bounce the light around—you'll need to use your head to get all three stars an each level! FLOWER POWER! Guide the light from the window to the flowers using a variety of objects including mirrors, colored lenses, and torches! Make sure you guide the correct color of light to the corresponding plant otherwise they'll never wake up!) runs on iPhone & iPad.

BUY NOW

CHECK OUT OUR REVIEW FOR LIGHT THE FLOWER HERE
For The Millionaires – All games over $0.99
 

Allied Force 1945 – Price : $1.99 – Publisher – Touch Infinite. ( Are you a top gun of flight shooting game? Are you dreaming of driving the most famous aircraft of WW2 to fight in the sky? Allied Force 1945 HD takes you back to the battlefield of WW2. There are more than 80+ kinds of real models of weapons in WW2. All buildings are destroyable!) runs on iPad & iPhone. BUY NOW )

 
Swordigo – Price : $1.99 – Publisher – 

Touch Foo

. (Run, jump and fight your way through a vast world to defeat the spreading corruption. A Great adventure,  Explore a magical realm of dungeons, towns, treasures and devious monsters. Gain experience and level up your character. MAGIC AND SWORDS Find powerful weapons, items and spells to defeat your enemies. Dynamic lighting – Venture into gloomy caves and dungeons illuminated by the atmospheric dynamic lighting system.) runs on iPhone & iPad. 

BUY NOW

 
Midnight Mysteries: Haunted Houdini – Price : $6.99 – Publisher – 

Mumbojumbo

. (Famed illusionist Harry Houdini knew he wouldn't escape death forever. When he promised his wife that he would try to reach her from the afterlife, it was seen as the ultimate stunt. But after years of séances, Bess was never able to reach Harry in this life or the next, and her spirit has come to you in a final plea to reunite her with her partner! Digging deeper into Houdini's past, you'll find bitter rivalries and interview Harry's closest friends and his staunchest critics. Consult famous friends like Sir Arthur Conan Doyle and rival Thurston the magician, while you solve puzzles and track Houdini's ties to a super secret society. ) runs on iPhone & iPad. 

BUY NOW

Hunters 2 – Price : $5.49 – Publisher – 

Rodeo Games

. ( Get ready to start your epic journey building the best team of Bounty Hunters in the Galaxy. Hunters 2 brings you a new awesome single player campaign mode as well as the daily missions that made the first installment sell over 600,000 copies, and receive 5 star ratings & a score of 84 on Metacritic last year!  New to Hunters 2: Single player campaign mode, 100's of new weapons and armour options, New environments, New enemy types.) runs on iPhone & iPad. 

BUY NOW

 
Diamond Jones: Devil's Contract – Price : $3.99 – Publisher – 

Game Factory Interactive

. ( Diamon Jones, a famous archaeologist, decided to forget about the endless travels, excavations and ancient artifacts, going so far as to open a small restaurant in Paris. It was a simple and peaceful life until one unforgettable day, when a suspicious man appeared in Jones' restaurant. The visitor was pursued by a strange man dressed as Elvis Presley. ) runs on iPad. 

BUY NOW

 
AstroWings2 – Price : $1.99 – Publisher – 

Playbean

. (World-class sound, detailed graphics, and spectacular effects AstroWings2 !!- Combat: Touch and move
Just touch the screen to move your fighter in the desired direction. Switch weapons/Use items: Touch the corresponding buttons. Touch the icons on the left and right side of the screen to use items or switch weapons. Features 13 stages of increasing difficulty level, Various enemy units, 4 upgrade levels and 8 different weapons, World-class sound, detailed graphics, and spectacular effects, 4 different difficulty modes, Boss battle in the final 13th stage plus much more.) runs on iPad & iPhone. 

BUY NOW

 
The Keep Of The Lich-Lord HD – Price : $4.99 (Publisher – 

Megara Entertainment

 (Vognar Keep has fallen to a deadly foe. The safety of the northern continent of the Fabled Lands is threatened once more by the forces of Evil! After two centuries of peace the dark necromancer, Lord Nydaedus of Hagor, has returned from the grave to rekindle the flames of war in league with the Reavers, pirates of the Unnumbered Isles, and with his own legions of foul undead warriors. YOU are a mercenary, battle hardened and cunning. You will need all your skills if you are to penetrate Vognar Keep and destroy the threat to the land.) – runs on iPad. 

BUY NOW
There you have it folks, these games should keep you busy for quite some time. I'll be back next week for another dose of iOS goodness, in the meantime if anyone would also like to suggest their own suggestions, please feel free to share them in the comments section below, or join the discussion in the forums.
Check out the link below
Remember kids,
Play Hard Or Don't Play At All!
Game Play Videos coming soon.