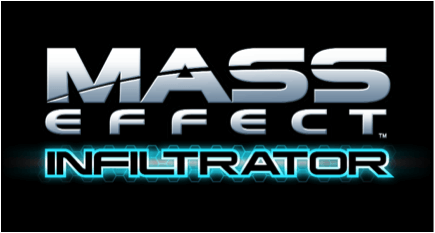 Calling all Mass Effect fans! For those who are keen for the Mass Effect 3 game coming out in a few days, there is now an app you can pick up to help ease those Mass Effect pains. Mass Effect Infiltrator is a fully featured representation of the Mass Effect universe. You get to play as a Cerberus agent, Randall Ezno, who decides to turn against the organization and uncover the evil that is Cerberus. Along the way you also gather important intel that will be shared with the Alliance that can affect the final confrontation in Mass Effect 3.
Featuring amazing graphics, awesome audio, and a fully created Cerberus base, as well as a console-like experience that will simply blow your mind. As for controls you use intuitive tap controls for fast-paced and fluid fighting. You can harness the fury of some awesome tech and weapons, along with stealth cloak abilities and melee attacks.
Completing the app will result in an increase in your War Assets in Mass Effect 3, improving your chances in the final Mass Effect 3 battle!
Mass Effect Infiltrator is available NOW for $6.99 for iTouch, iPhone and iPad – Grab it HERE
The Mass Effect Infiltrator app will also be made available on Android phones shortly.