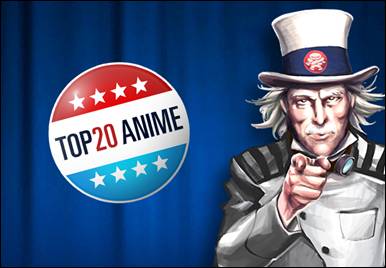 Madman has announced that anime fans will be able to participate in an interesting online voting event where they have a chance to determine what the world considers to be the the Top 20 Anime titles of all time.
Fans can choose from over 100 anime titles from the Madman catalogue, featuring titles such as Akira, Neon Genesis, Astro Boy, Dragon Ball Z, and many  many more. The voting will also allow for wild card entries, anime that were not included in the initial list of titles.
Voting will end on 5 April 2012, and upon closing Madman will commence a countdown where they will be revealing a new anime from the top 20 each day until the number one anime is revealed. Prizes will also be given to voters for their comments and participation, and on the day of the 20th day of the top 20 countdown, the day the number one anime gets revealed, one lucky voter will win all 20 titles from the top 20.
You can hop on the official voting site right now and cast your votes.