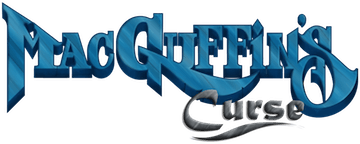 Who doesn't love a good witty adventure-puzzle game? Well if you are one of those who love a good challenge coupled with some funny dialogue, MacGuffin's Curse may be the perfect game for you. The game is based around Lucas MacGuffin, a magician/thief/werewolf, whose powers came to him when he accidentally binds himself to an ancient amulet during a museum robbery. Bugger for him.
Stuck with some supernatural powers that are a bit of a bother, Lucas has to make his way through a series of puzzles, bring down a terrifying criminal mastermind, and deal with a wise-cracking daughter to top it off. MacGuffin's Curse makes use of beautiful hand-drawn art, an unforgettable cast of characters, an awesome soundtrack, and a great story line.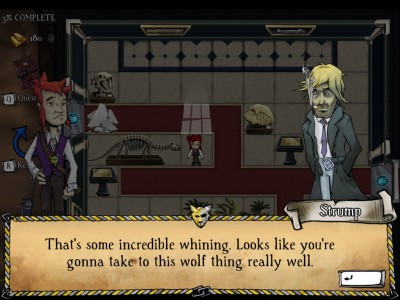 And in case that isn't enough to convince you that this is an app worth looking out for, MacGuffin's Curse also won Best Game Writing award at the Freeplay Independent Games Festival.
MacGuffin's Curse is set for release on April 19th 2012 on iPhone, iTouch, iPad and Mac. For more information on the game leading up to the date keep tuned to Capsule Computers.