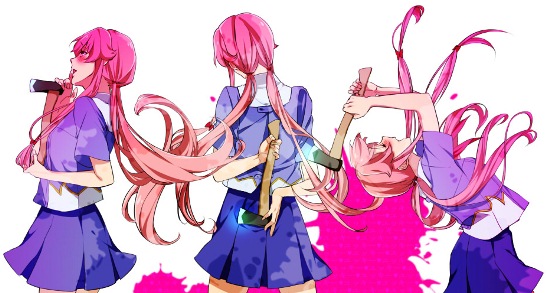 Remember that live-action Japanese drama series based off the Mirai Nikki/Future Diary anime and manga? Well earlier today a trailer for the television series was released online showing off what is the first footage of the series to date.
You can check out the trailer below. The drama series will be titled Mirai Nikki: Another World and will as the title suggest be set in an alternate reality/world. The series will focus on a new character that will be engaged in the battle of future diaries. Familiar characters such as Gasai Yuno however are set to appear predominantly.
Mirai Nikki: Another World will begin next month of the 21st of April. It is currently unknown if the series will recieve simulcast treatment in the West from sites such as Crunchyroll, but as of now it remains to be seen.
Source: Otakusho