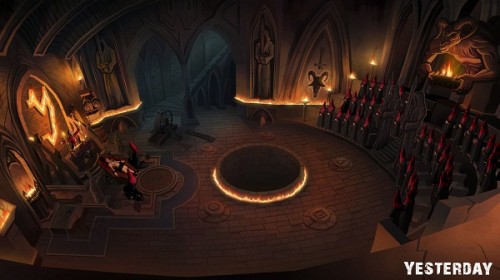 Pendulo Studio's upcoming adventure game  for PC simply titled as 'Yesterday', gets a full fledged launch trailer today. This rather interesting looking PC game is now available for purchase.
This launch trailer illustrates just how dark and gruesome this game really is. The trailer sheds some light on the story and the main characters. The setting seems to revolve around young colledge students the trailer and shows off scenes of murder, torture, and some weird occult rituals. This looks to be a very frightening and intense adventure game with a rather unique art style.
Yesterday is available for the Windows platform and is available for purchase worldwide in both Europe and North America.