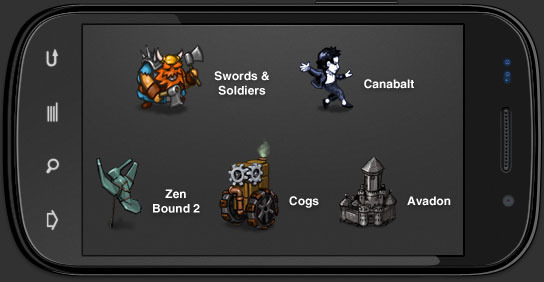 In the mood for some new games on your new Android 2 Smartphone or Tablet PC? Want something that isn't shovelware designed to cheat you out of $7 with crappy controls and a poor interface scheme? Why not go indie and buy a game from the Humble Bundle #2 on the Humble Bundle website.
Included in this bundle are a small handful of games, which are "Zen Bound 2, Avadon: The Black Fortress (Android version is tablet-only), Canabalt, and Cogs!". These look like some quality games, and we have reviewed the PC version of Avadon, which can be viewed here.
The bundle will only be around for the next 14-days, so be sure to check out this deal here before it is too late.