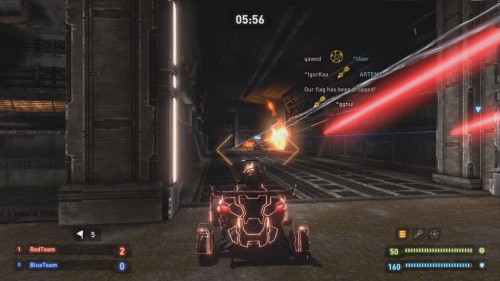 The upcoming vehicle combat video game, Wheels of Destruction, is set to be released exclusively for the PlayStation Network. Today we get some more information on the game as well as a new gameplay trailer.
Wheels of Destruction is set to feature five different classes of combat vehicles, one of which is 'The Assassin'.  This is the third class of vehicles shared thus far, with two more classes to be unveiled in the coming months. The other two classes revealed before The Assassin were The Scout and The Heavy. The Assassin class offers a faster and precise fire rate compared to the other classes.
You can check out this new vehicle class in action in the trailer below.