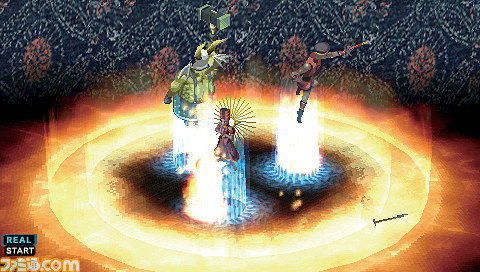 With the release of the PlayStation Portable version of Persona 2: Eternal Punishment happening in just a matter of months, Atlus has just shared the very first trailer for the title. There are quite a few screens for the game already released, but it's nice to now see some footage of the game.
This first trailer does not show any gameplay, but it does show off bits and pieces of the animated motion sequences that will be in the game. The trailer also highlights the main characters, and shares bits of the story, ending with a brief advertisement for the official soundtrack that will be released along with the game.
You can view the trailer below.