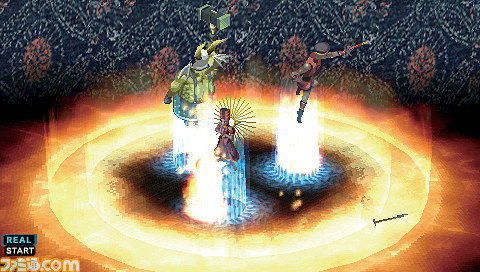 Following the announcement made by Atlus, the recent issue Famitsu magazine shares plenty of new screens for the upcoming PlayStation Portable port of Persona 2 Eternal Punishment.
The first set of screens how off some in-game action, and just like the PSP port of Persona 2 Innocent Sin,  it looks similar to the original release on the PlayStation (PSone), but with obvious improvement in resolution and presentation. The game is set to include new scenarios and other new features in similar vein to the PSP version of Innocent Sin.
Persona 2 Eternal Punishment is confirmed for a Japanese release in May 2012, you can view the gallery below.