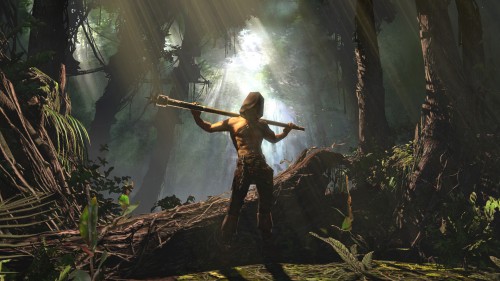 Path of Exile developer Grinding Gear Games has announced that they will be lifting closed Beta restrictions on its free to play RPG; temporarily opening it to public access this weekend: March 30 – April 1
The Path of Exile Beta servers will open for public access at 11am EDT on Saturday, March 31. Public access will end at 4:59pm EST Monday night, April 2. A full FAQ about the Public Weekend is available at http://www.pathofexile.com/publicweekend/.
The Path of Exile is a dark fantasy action RPG that places you in command of an exiled member of the Order of Oriath; who seemingly is a victim of conspiracy. He soon finds himself alone on the corrupted and deeply hostile continent of Wraeclast, a once thriving civilisation turned to ruin by an unknown cataclysm. Survival is your watchword.
"We're really looking forward to getting feedback from the wider gaming community," says Chris Wilson, Grinding Gear Games' co-founder. "We've arranged a number of interesting events for the public weekend, and we're looking forward to meeting you in game."
All of Path of Exile's current content may be played during the public stress test weekend, including the upcoming 0.9.8 Beta patch, which adds new skills, improved social features and numerous balance improvements.
To take part in this Beta, sign up for an account at www.pathofexile.com.
Key features of 'Path of Exile':
·         Completely free to download and play
·         A persistent online world capable of supporting hundreds of thousands of players
·         A dark and gritty game world rendered from a fixed 3D perspective
·         Randomly generated levels and items for extreme replayability
·         Online ranking and ladders for every game mode
·         Visceral combat with dozens of combinable skills
·         Battle in PVP tournaments for worldwide recognition
·         Dynamic skill system
[pro-player width='530′ height='253′ type='video']http://www.youtube.com/watch?v=Z4lmyPADMMs[/pro-player]