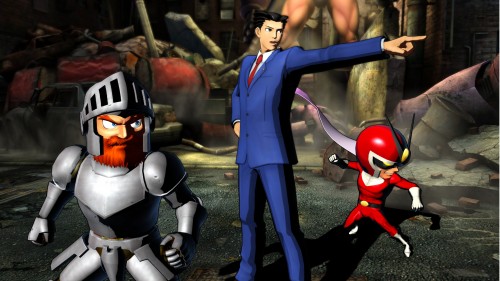 Ultimate Marvel vs. Capcom 3, the complete (and hopefully final) edition of Marvel vs. Capcom is now available for the PlayStation Vita platform. This time fans can take the team based fighting experience on the go and enjoy a host of new features.
Ultimate Marvel vs. Capcom 3 offers the complete experience, as the  console DLC, The Heroes & Heralds Mode, is available as a free online update. The game's roster features a total of 50 unique characters, and also adds several new stages and modes. Players can also enjoy online multiplayer via wi-fi complete with extensive spectator and replay sharing options. Finally, the PlaySyation Vita itself can be used as an ultimate controller for the PlayStation 3 version of the game.
So what are you waiting for? pick up the first killer app fighting game for your Vita now.