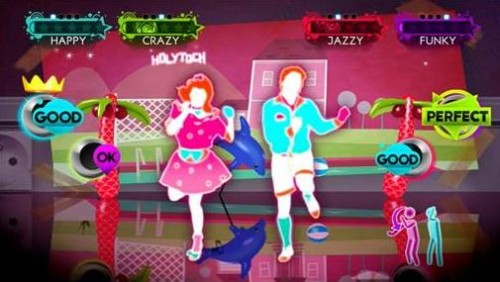 There is no doubt that the Just Dance series has made a tremendous impact this generation, with skyrocketing sales seen on the Wii and seeing new life on the Playstation 3 and Xbox 360 late last year. If you think Ubisoft are even close to being done with the franchise though, you would be wrong as today Just Dance Best Of was announced exclusively for the Nintendo Wii.
As it sounds, this title will bring back some of the best tracks from the first two Just Dance titles and feature over 25 songs for fans to…well…dance to.
Here is a bit of a glimpse into the selection:
Satisfaction (Isak Original Extended) – Benny Benassi presents "The Biz"
Hey Ya! – Outkast
Rasputin – Boney M.
Firework – Katy Perry
Kung Fu Fighting (Dave Ruffy / Mark Wallis Remix) – Carl Douglas
U Can't Touch This – Groove Century
Cosmic Girl – Jamiroquai
I Like to Move It (Radio Mix) – Reel 2 Real feat. The Mad Stuntman
Out of those 25 tracks, two are songs that have never been released on any Just Dance Wii™ game in Australia before:
Only Girl (In The World) – Rihanna
Airplanes – B.o.B featuring Hayley Williams of Paramore
So, there you have it. Just Dance Best Of can be found on shelves on March 29th.