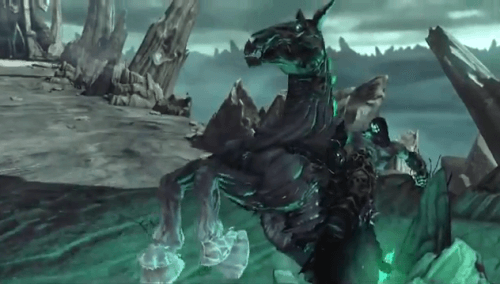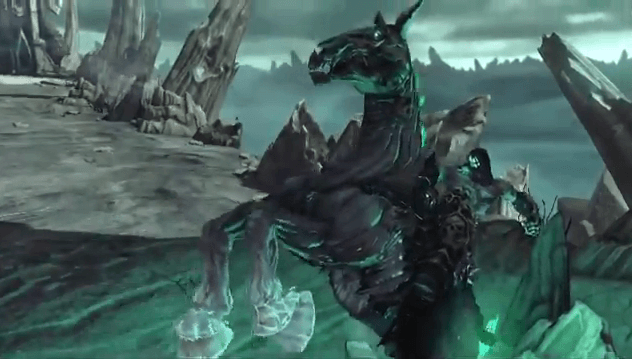 THQ today announced a range of pre-order incentives for its upcoming title Darksiders II. The game's scheduled to release on 29th June, 2012, for Xbox 360, PC and PS3, and if you pre-order before then you stand to get some goodies for your loyalty.
Players who pre-order the game from GAME, Gamestation (and Gamestop in Ireland only) will receive the 'Death Rides' pack. Featuring multiple exclusive side-quests, this pack allows the most fearless adventurers to explore more of the Maker's Realm and Dead Plains and earn additional experience and loot. Aid an ancient Construct, battle The Bloodless and retrieve Karn's lost treasure in around two hours of unique game play content.
The 'Angel of Death' pack will give you an edge with a unique set of enhanced armour with an angel inspired design as well as a pair of upgraded matching scythes and a exclusive visual trail for your companion crow Dust. This pack will be available in UK & Ireland – retailer tbc.
People who pre-order the game from Amazon.co.uk will get to ride into battle with increased speed thanks to the 'Deadly Despair' pack. This pre-order offer adds an additional speed boost for Death's trusty steed Despair, allowing players to travel across the vast world even faster than before. This perk is a permanent increase that will last throughout the game.